Homedoggy

Brooklyn Pet Grooming

Since 2002, we've provided professional dog & cat grooming, day care and boarding in Brooklyn.

Call (718)576-3918
Affenpinscher
Bathing
Groomer's Bath Package: $45 + up

Wash N' Go: $30-35
Grooming
$90 + up (Hand Strip $200-225 )
Afghan
Bathing
Groomer's Bath: $80 + up

Wash N' Go: $65 + up
Grooming
Airedale
Bathing
Groomer's Bath Package: $75 + up

Wash N' Go: $50-55
Grooming
Akita
Bathing
Groomer's Bath: $75 + up

Wash N' Go: $60 + up
Grooming
Alaskan Malamute
Bathing
Groomer's Bath: $75 + up

Wash N' Go: $60 + up
Grooming
American Cocker Spaniel
Bathing
Groomer's Bath: $55 + up

Wash N' Go: $40-50
Grooming
American Eskimo
Bathing
Groomer's Bath: $55 + up

Wash N' Go: $65 + up
Grooming
American Staffordshire Terrier
Bathing
Groomer's Bath: $45 + up

Wash N' Go: $30-35
Grooming
American Water Spaniel
Bathing
Groomer's Bath: $65 + up

Wash N' Go: $50-60
Grooming
Anatolian Shepherd
Bathing
Groomer's Bath: $75 + up

Wash N' Go: $60 + up
Grooming
Australian Cattle Dog
Bathing
Groomer's Bath: $65 + up

Wash N' Go: $45-50
Grooming
Australian Shepard
Bathing
Groomer's Bath: $75 + up

Wash N' Go: $60 + up
Grooming
Australian Terrier
Bathing
Groomer's Bath: $50 + up

Wash N' Go: $35-40
Grooming
$95 (Hand stripping $200-225)
Basenji
Bathing
Groomer's Bath: $55 + up

Wash N' Go: $40-45
Grooming
Basset Hound
Bathing
Groomer's Bath: $55 + up

Wash N' Go: $40-50
Grooming
Beagle
Bathing
Groomer's Bath: $45 + up Wash N' Go: $30-35
Grooming
Bearded Collie
Bathing
Groomer's Bath: $65 + up

Wash N' Go: $50 + up
Grooming
Bedlington Terrier
Bathing
Groomer's Bath: $45 + up

Wash N' Go: $30-35
Grooming
Belgian Shepherd
Bathing
Groomer's Bath: $75 + up

Wash N' Go: $60 + up
Grooming
Belgian Sheepdog
Bathing
Groomer's Bath: $75 + up

Wash N' Go: $60 + up
Grooming
Bernese Mountain Dog
Bathing
Groomer's Bath: $75 + up

Wash N' Go: $60 + up
Grooming
Bichon Frise
Bathing
Groomer's Bath: $50 + up

Wash N' Go: $30-40
Grooming
Black Russian Terrier
Bathing
Groomer's Bath: $75 + up

Wash N' Go: $60 + up
Grooming
Bloodhound
Bathing
Groomer's Bath: $60 + up

Wash N' Go: $45-50
Grooming
Border Terrier
Bathing
Groomer's Bath: $50-65

Wash N' Go: $30-35
Grooming
$95 (Hand stripping $200-225)
Border Collie
Bathing
Groomer's Bath: $60 + up

Wash N' Go: $45-60
Grooming
Boston Terrier
Bathing
Groomer's Bath: $45-50

Wash N' Go: $30
Grooming
Bouvier
Bathing
Groomer's Bath: $75 + up

Wash N' Go: $60 + up
Grooming
Boxer
Bathing
Groomer's Bath: $50 + up

Wash N' Go: $35-40
Grooming
Briard
Bathing
Groomer's Bath: $75 + up

Wash N' Go: $60 + up
Grooming
Brittany Spaniel
Bathing
Groomer's Bath: $55 + up

Wash N' Go: $40-45
Grooming
Brussels Griffon
Bathing
Groomer's Bath: $45 + up

Wash N' Go: $30-40
Grooming
$95 + up (Hand stripping $200-225)
Bull Mastiff
Bathing
Groomer's Bath: $60 + up

Wash N' Go: $45-55
Grooming
Bull Terrier
Bathing
Groomer's Bath: $50 + up

Wash N' Go: $30-35
Grooming
Cairn Terrier
Bathing
Groomer's Bath: $50 + up

Wash N' Go: $30-35
Grooming
$95 + up (Hand stripping $200-250)
Cane Corso
Bathing
Groomer's Bath: $60 + up

Wash N' Go: $45-55
Grooming
Cat
Catton de Tulear
Cavalier King Charles Spaniel
Bathing
Groomer's Bath: $50 + up

Wash N' Go: $30-35
Grooming
Chihuahua Smooth
Bathing
Groomer's Bath:$45-55

Wash N' Go: $30
Grooming
Chihuahua Long Hair
Bathing
Groomer's Bath: $45

Wash N' Go: $30-35
Grooming
Chinese Crested
Bathing
Groomer's Bath: $45 + up

Wash N' Go: $30-45
Grooming
Chinese Sharpei
Bathing
Groomer's Bath: $50 + up

Wash N' Go: $35-40
Grooming
Chow Chow
Bathing
Groomer's Bath: $75 + up

Wash N' Go: $60 + up
Grooming
Clumber Spaniel
Bathing
Groomer's Bath: $70 + up

Wash N' Go: $55-65
Grooming
Cockapoo
Bathing
Groomers Bath $45 + up

Wash N' Go: $30-40
Grooming
Cocker Spaniel
Bathing
Groomers Bath: $50 + up

Wash N' Go: $35 + up
Grooming
Collie
Bathing
Groomers Bath: $75 + up

Wash N' Go: $60 + up
Grooming
Corgi Medium Coat
Bathing
Groomers Bath: $55 + up

Wash N' Go: $40-50
Grooming
Corgi Long Coat
Bathing
Groomer's Bath: $65 + up

Wash N' Go: $50-65
Grooming
Dachshund Short Hair
Bathing
Groomers Bath: $45 + up

Wash N' Go: $30
Grooming
Dachshund Long or Wire
Bathing
Groomers Bath: $45-50

Wash N' Go: $30-35
Grooming
$90-95 (Hand stripping $200-225)
Dalmation
Bathing
Groomers Bath: $45 + up

Wash N' Go: $30-35
Grooming
Doberman
Bathing
Groomers Bath: $50 + up

Wash N' Go: $35-40
Grooming
English Cocker Spaniel
Bathing
Groomers Bath: $60 + up

Wash N' Go: $40-50
Grooming
English Bulldog
Bathing
Groomers Bath: $50 + up

Wash N' Go: $35-40



Grooming
English Setter
Bathing
Groomers Bath: $75 + up

Wash N' Go: $55-70
Grooming
Flat Coated Retriever
Bathing
Groomers Bath: $65 + up

Wash N' Go: $50-60
Grooming
Fox Terrier Smooth
Bathing
Groomers Bath: $45-55

Wash N' Go: $30
Grooming
French Bulldog
Bathing
Groomers Bath: $45-55

Wash N' Go: $30
Grooming
German Shepard
Bathing
Groomers Bath: $75 + up

Wash N' Go: $50 + up
Grooming
German Pointer WireHaired
Bathing
Groomers Bath: $65 + up

Wash N' Go: $50-60
Grooming
German Shorthaired Pointer
Bathing
Groomers Bath: $60 + up

Wash N' Go: $40-45
Grooming
Giant Schnauzer
Bathing
Groomers Bath: $ 70 + up

Wash N' Go: $50-60
Grooming
Goldendoodle
Bathing
Groomers Bath: $65 + up

Wash N' Go: $50 + up
Grooming
Golden Retriever
Bathing
Groomers Bath: $70 + up

Wash N' Go: $55 + up
Grooming
Golden Setter
Bathing
Groomers Bath: $70 + up

Wash N' Go: $55-65
Grooming
Great Dane
Bathing
Groomers Bath: $70 + up

Wash N' Go: $50 + up
Grooming
Great Pyrenees
Bathing
Groomers Bath: $75 + up

Wash N' Go: $60 + up
Grooming
Greyhound
Bathing
Groomers Bath: $55-70

Wash N' Go: $40-50
Grooming
Havanese
Bathing
Groomers Bath: $45-55

Wash N' Go: $30-35
Grooming
Irish Wolfhound
Bathing
Groomers Bath: $70 + up

Wash N' Go: $55 + up
Grooming
Irish Terrier
Bathing
Groomers Bath: $55-70

Wash N' Go: $45-50
Grooming
$100-$120 (Hand stripping $250-300)
Italian Greyhound
Bathing
Groomers Bath: $45-50

Wash N' Go: $35
Grooming
Jack Russell Smooth
Bathing
Groomers Bath: $45-50

Wash N' Go: $30-35
Grooming
Jack Russell Rough
Bathing
Groomers Bath: $45-55

Wash N' Go: $30-35
Grooming
$90-95 (Hand stripping $200-225)
Japanese Chin
Bathing
Groomers Bath: $50 + up

Wash N' Go: $40-50
Grooming
Keeshond
Bathing
Groomers Bath: $75 + up

Wash N' Go: $50 + up
Grooming
Kerry Blue Terrier
Bathing
Groomers Bath: $55 + up

Wash N' Go: $40-50
Grooming
Labradoodle
Bathing
Groomers Bath: $65 + up

Wash N' Go: $50 + up
Grooming
Labradoodle Mini
Bathing
Groomers Bath: $55 + up

Wash N' Go: $40-50
Grooming
Labrador Retriever
Bathing
Groomers Bath: $55 + up

Wash N' Go: $40-60
Grooming
Lagotto Romagnolo Italiano
Bathing
Groomers Bath: $65 + up

Wash N' Go: $45-50
Grooming
Lakeland Terrier
Bathing
Groomers Bath: $45-55

Wash N' Go: $35-40
Grooming
$95-110 (Hand stripping $200-$250)
Lhasa Apso
Bathing
Groomers Bath: $45 + up

Wash N' Go: $30-35
Grooming
Maltese
Bathing
Groomers Bath: $45-50

Wash N' Go: $35-40
Grooming
Mastiff
Bathing
Groomers Bath: $60 + up

Wash N' Go: $45 + up
Grooming
Meeke
Bathing
Groomers Bath: $45-50

Wash N' Go: $35-40
Grooming
Miniature Pinscher
Bathing
Groomer's Bath: $45-50

Wash N' Go: $35
Grooming
Miniature Schnauzer
Bathing
Groomers Bath: $45-55

Wash N' Go: $35-45
Grooming
$90-100 (Hand stripping $200-$250)
NewfoundLand
Bathing
Groomers Bath: $75 + up

Wash N' Go: $60 + up
Grooming
Norfolk Terrier
Bathing
Groomers Bath: $50-60

Wash N' Go: $40-45
Grooming
$90-100 (Hand stripping $200-$250)



Norwich Terrier
Bathing
Groomers Bath: $50-60

Wash N' Go: $40-45

Grooming
$90-100 (Hand stripping $200-$250)
Nova Scotia Retriever
Bathing
Groomers Bath: $65 + up

Wash N' Go: $45-60
Grooming
Old English Sheepdog
Bathing
Groomers Bath: $70 + up

Wash N' Go: $50 + up
Grooming
Papillon
Bathing
Groomers Bath: $45 + up

Wash N' Go: $40 + up
Grooming
Peekapoo
Bathing
Groomers Bath: $50 + up

Wash N' Go: $35-45
Grooming
Pekingese
Bathing
Groomers Bath: $50 + up

Wash N' Go: $40 + up
Grooming
Petit Basset Griffon Vendeen
Bathing
Groomers Bath: $55-65

Wash N' Go: $40-50



Grooming
Pit Bull
Bathing
Groomers Bath: $45 + up

Wash N' Go: $30-40
Grooming
Pomeranian
Bathing
Groomers Bath: $45 + up

Wash N' Go: $40-55
Grooming
Standard Poodle
Bathing
Groomers Bath: $65 + up

Wash N' Go: $50 + up
Grooming
Standard Schnauzer
Bathing
Groomers Bath: $55 + up

Wash N' Go: $40-50
Grooming
Miniature Poodle
Bathing
Groomers Bath: $50 + up

Wash N' Go: $30-40
Grooming
Portuguese Water Dog
Bathing
Groomers Bath: $60 + up

Wash N' Go: $45-60
Grooming
Pug
Bathing
Groomers Bath: $45 + up

Wash N' Go: $30-45
Grooming
Rat Terrier
Bathing
Groomers Bath: $45

Wash N' Go: $30
Grooming
Rhodesian Ridgeback
Bathing
Groomers Bath: $55-70

Wash N' Go: $45-55
Grooming
Rottweiler
Bathing
Groomers Bath: $60 + up

Wash N' Go: $45-70
Grooming
Saint Bernard
Bathing
Groomers Bath: $85 + up

Wash N' Go: $60 + up
Grooming
Samoyed
Bathing
Groomers Bath: $75 + up

Wash N' Go: $60 + up
Grooming
Scottish Terrier
Bathing
Groomers Bath: $50-65

Wash N' Go: $30-45
Grooming
$95-120 (Hand stripping $225-$250)
Sheltie
Bathing
Groomers Bath: $70 + up

Wash N' Go: $50 + up
Grooming
Sheba Inu
Bathing
Groomers Bath: $50 + up

Wash N' Go: $35-50
Grooming
Shih Tzu
Bathing
Groomers Bath: $45-55

Wash N' Go: $30-45
Grooming
Siberian Husky
Bathing
Groomers Bath: $70 + up

Wash N' Go: $55 + up
Grooming
Skye Terrier
Bathing
Groomers Bath: $55-65

Wash N' Go: $40-50
Grooming
Spinone Italiano
Bathing
Groomers Bath: $75 + up

Wash N' Go: $60 + up

Grooming
Springer Spaniel
Bathing
Groomers Bath: $65 + up

Wash N' Go: $45-60
Grooming
Tibetan Spaniel
Bathing
Groomers Bath: $50 + up

Wash N' Go: $35-40
Grooming
Tibetan Terrier
Bathing
Groomers Bath: $55-75

Wash N' Go: $40-60
Grooming
Toy Poodle
Vizsla
Bathing
Groomers Bath: $45-55

Wash N' Go: $30-45
Grooming
Weimaraner
Bathing
Groomers Bath: $50-60

Wash N' Go: $35-40
Grooming
Welsh Terrier
Bathing
Groomers Bath: $50-55

Wash N' Go: $35-40

Grooming
$90-100 (Hand stripping $200-$250)
Welsh Springer Spaniel
Bathing
Groomers Bath: $60-70

Wash N' Go: $45-50
Grooming
West Highland Terrier (Westie)
Bathing
Groomers Bath: $45-55

Wash N' Go: $30-35
Grooming
$90-100 (Hand stripping $200-$250)
Wire Fox Terrier
Bathing
Groomers Bath: $45-55

Wash N' Go: $30-45
Grooming
$90-100 (Hand stripping $200-$250)
Wheaten Terrier
Bathing
Groomers Bath: $55-75

Wash N' Go: $40-55
Grooming
Whippet
Bathing
Groomers Bath: $45

Wash N' Go: $30

Grooming
Yorkshire Terrier (Yorkie)
Bathing
Groomers Bath: $45-50

Wash N' Go: $30-40
Grooming
Mi casa es su casa!
"I am very passionate about my profession. I love dogs and cats and take this company extremely seriously."- Rodrigo Leite (Chief of Operation/ Shop Manager)
Dog Grooming by the Best in Brooklyn
---
We are conveniently located in the heart of Park Slope, offering a total area of over 1600 square feet with AC and heating system for: dog grooming, daycare and boarding. Our dog and cat handlers are confident, professional and love their career.
$5 Pick up or Drop off
See what our customers are saying.
Rodrigo is such an asset to this community! He is reliable, responsive, and so passionate about dogs. Our chocolate lab absolutely loves him and gives the biggest smiles and tail wags when we encounter Rodrigo. When you entrust your dog to Rodrigo, you know you are getting the absolute best in grooming and care! We feel so lucky to have found him!

Nadia Driscoll
Rodrigo is the BEST groomer in Brooklyn. He is by far more superb than anyone else. He is great with the pets. He knows what he is doing. I have been going to him for years with my Dachshund. I would not go anyplace else.

Lorna McAllister
We've taken our dog (a fluffy corgi) twice to HomeDoggy so far and they've groomed his hair perfectly both times. You can tell he feels great after his grooming sessions (not to mention, he gets a lot of compliments!). This is also the only grooming place we can walk by that he doesn't try to run from like he does with other groomers or the vet. The team at HomeDoggy is very friendly and knowledgeable, clearly loves animals, listens to their customers, and does great work. So glad to have them in the neighborhood!

Kessia De Leo
Rod has groomed our Norfolk Terrier for years. He is a perfectionist and our dog loves him. Hand stripping takes patience, for the dog and the groomer, and the result was always great. Now that our pup is older he gets cuts instead and still with the greatest attention to detail. We highly recommend Rod and team!

Kristen Barile
Homedoggy gave my two dogs their best grooming ever. They were available in a timely manner, picked up the dogs from my home, and we got the dogs back clean and sharp-looking! One of my dogs is a terrier (mix) and even had hand-stripping done and it was perfect - he came back smooth and soft as a puppy!

Laurie Sztejnberg
Finding a groomer who will give you exactly what you asked for can be a task at times. I'm happy to say that's not the case here. I literally showed a picture of what I was looking for and the results.....floored. It was even better than the picture. Very clean and precise. I'm so happy I found a grooming service in the neighborhood.

LaToya Scott
Our dog, Lily, LOVES Homedoggy! She gets excited knowing we are walking towards the location. Everyone at Homedoggy is exceptional in their care. We love every interaction. Lily had the BEST grooming experience too. She was so fresh and gorgeous! So glad to have Homedoggy in the neighborhood.

Brittany Barton
The team at Home Doggy took incredible care of our dog, Rudy, for the weekend. They were friendly, responsive, and shared updates on how he was doing throughout the weekend, which we very much appreciated. They also have an amazing team to help groom the dogs! Would 100% recommend!

Emily Graham
Homedoggy was very helpful and welcoming to my cat. The groomer treated Misty professionally and made her feel right at home. I would recommend this place to anyone who is unsure who to trust with their pets. Very warm atmosphere!

Ethan Capshaw
Rodrigo and the team are so kind. Olive loves daycare. We are very appreciative of the attention and care given to our puppy while at Homedoggy.

Jen Hill
See all our reviews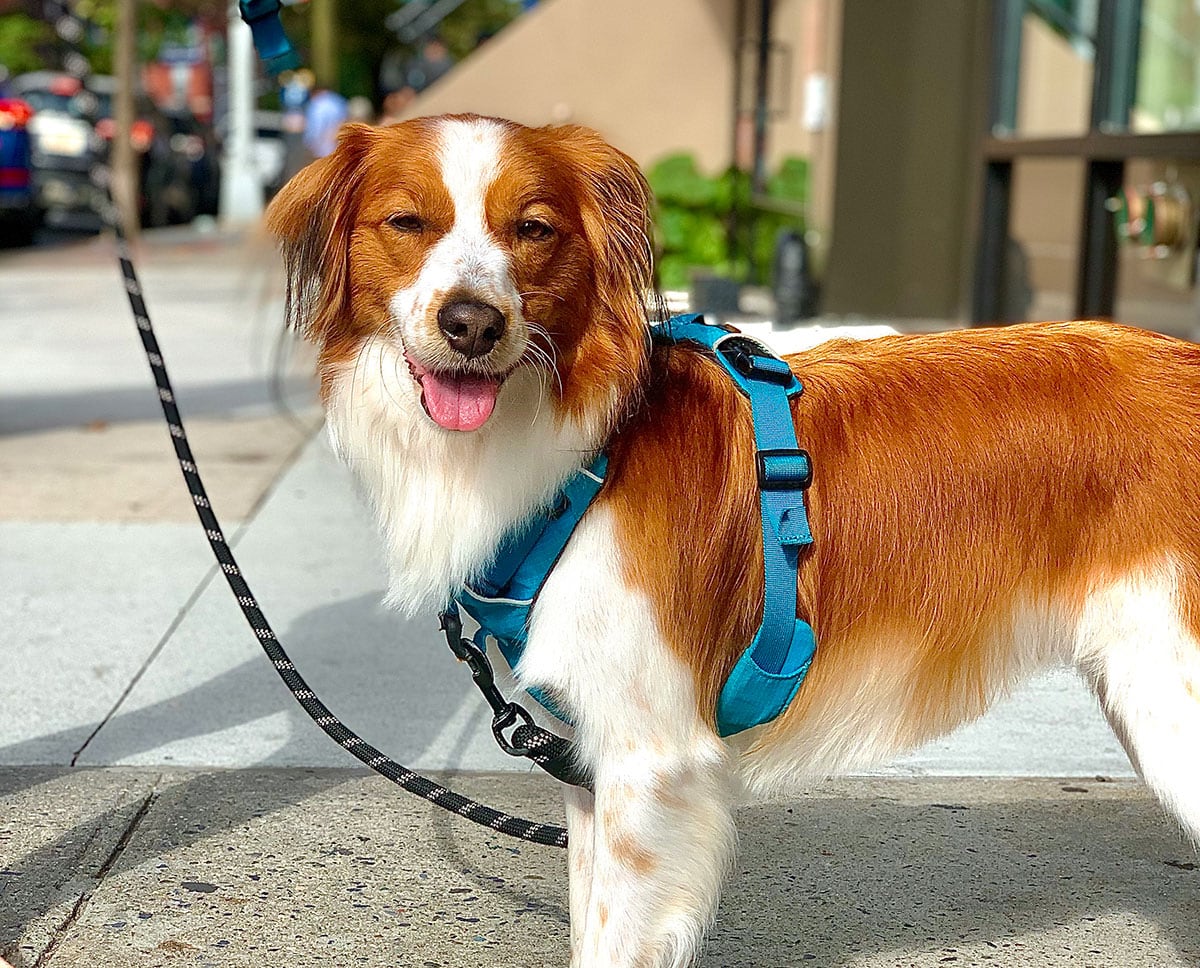 Pet Boarding & Daycare
---
Your dog will love to holiday at Home Doggy when their owners are away. Unlike a traditional boarding kennel, our focus is to give our 4 legged guests plenty of hugs, belly-rubs and make sure they get lots of exercise, playtime and human interaction each and every day.